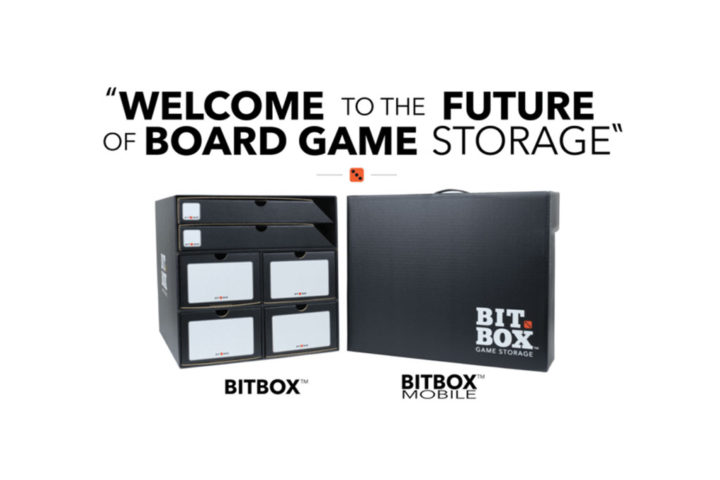 Bitbox – A Great Storage Accessory for your Board Games

Another great accessory is here! Welcome Bitbox, which has been made for board game storage, by Game-Ovations, LLC.
How does Bitbox work? It is actually a box consisting of board sleeves, game drawers and game boxes. Boards and rules can be placed in the board sleeves, bits, cards and other pieces can be placed in the game boxes, while up to 4 game boxes can go into each game drawer. You may just customize all of the drawers, the sleeves and labels in order to personalize your collection.
A standard Bitbox can store up to 16 games and all its components are easy to label and organize. It creates more space for your games, it makes it easy to have access to any of them and it also protects them.
Moreover, there is the Bitbox Mobile so that you can safely take your games anywhere with you. It takes up to 8 games, it is easy to carry and of course, it protects them during transportation.
These two boxes are a smart and space saving way to keep your games, as well as carry them. Furthermore, they are of durable construction, offering years of reliable use.
Bitbox and Bitbox Mobile have been launched on Kickstarter and the campaign will be running for several days. If you, also, think that they can be really useful, you can back them!
Other Stories!