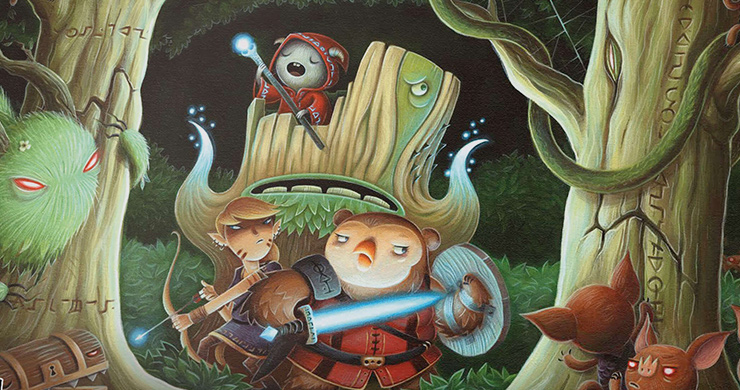 By Order of the Queen – Live on Kickstarter
Category: Cooperation
Age: 10+
90 Min
2 - 4 Players
2017
By Order of the Queen is a cooperative fantasy game with an RPG theme. The Kingdom of Tessandor needs protection from the constant threat coming by monsters and evil-doers and you, the Quest Agents, have been assigned that task. As time goes by, darkness comes upon the Kingdom, so heroes must respond to the Queen's call and work together to accomplish her plan and protect Noonshade Keep. According to that plan, heroes have to complete numerous quests of various levels for which they must travel across the Kingdom.
During the game, players send a team of heroes on one of the three tasks to be accomplished. For Quests, they draw location cards and roll dice based on their heroes' abilities to interact with each situation. For Combat, the team of heroes fights the monsters that threaten the Kingdom. For the Queen's Orders, heroes will have to add successes to the Queen's Orders, so that they can complete her plan and secure the Kingdom's future.
By Order of the Queen is already over its funding goal on Kickstarter and there are still many days to go until the campaign ends.
The following two tabs change content below.
Ireth
I got to know the world of board games along with NinjaBoy several years ago. So we both ended up getting hooked on playing, until we finally decided to create this website, so that boardgamers from all over the world will gather around. I am a translator and a copywriter. Making this site, as well as working on it every single day, has been a great experience and we are happy to know that it has brought together people who share the same love for board games. So, choose your character, shuffle your deck and roll your dice, for there are some board game stories here to explore!