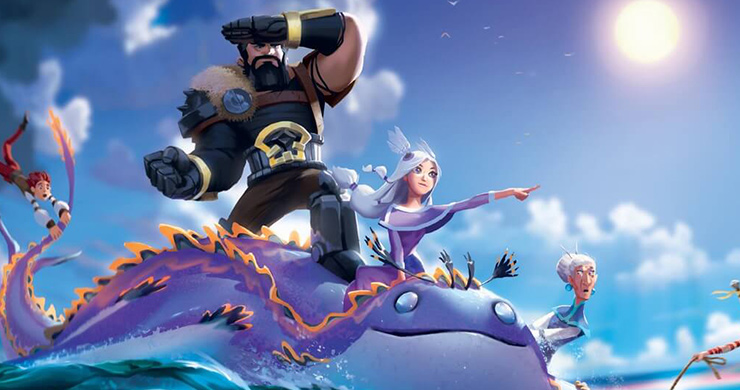 Oh Captain! Who Will You Trust?
Category: Party
Age: 8+
15 - 30 Min
3 - 6 Players
2017
You are survivors of a shipwreck and have been saved by a mysterious creature. Yet, even though you almost lost your life, your lust for gold is still there! Your Captain has ordered you to search through that creature's den, get the finest treasures and bring to him what you have found. However, he doesn't know exactly what items you have found…
In Oh Captain!, the Captain's goal is to collect as much treasure from the explorers as possible, while the explorers' goal is to hide and keep the best items for themselves.
During the game, each explorer draws a card from the Cave deck but does not reveal it, instead they just say what they have found, which means that they might not be that honest… You may find valuable items or you may end up with the creature's egg, which has some consequences, while it also makes you lie anyway! A card may be bought by the Captain who will use that item's ability or it may be used by the explorer to target another player. The targeted player has the option to call the explorer's bluff. If the attacker has lied, the attack is avoided and the target steals a coin from him. But if the attacker has told the truth, the special attack is made and the target pays the attacker a coin.
If an explorer gets to be richer than the Captain, they may choose to declare mutiny and claim the role of the Captain. At the end of the game, the player with the most gold, loot and wealth is the winner.
Oh Captain! is coming from Asmodee during the second quarter of 2017.