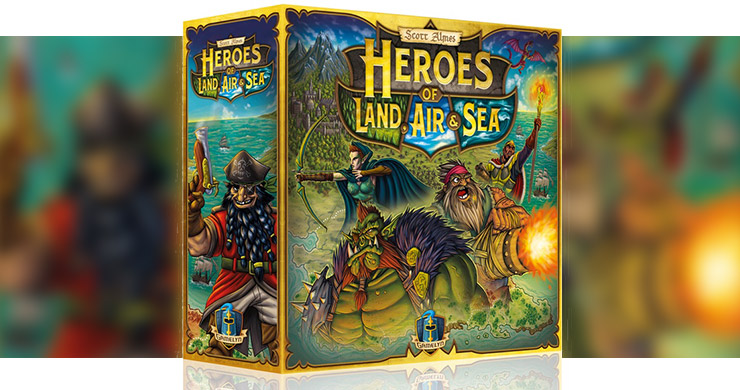 Heroes of Land, Air & Sea Relaunches on Kickstarter
Category: Strategy
Age: 14+
120 - 180 Min
2 - 6 Players
2017
After the Kickstarter campaign for Heroes of Land, Air & Sea was cancelled in February, Gamelyn Games brought it out again yesterday!
According to what has been announced, the game has been under some significant changes, with the intention of having an improved game at a better price.
In more details, there are two reward tiers – Base Game (Core) and Base Game + Expansion (Deluxe) – after having combined the two Order and Chaos expansions into one that contains four additional factions.
A free promo miniature will come with base game pledges and another free promo miniature with deluxe pledges, both of which will not be available to be purchased in retail.
The game board of the base game has changed, so that it can fit in more game tables, while an extension board is offered in the expansion. Moreover, Solo Play and Team Play have been added as variants of the game, while improved mechanics and abilities are going to offer a more enjoyable experience.