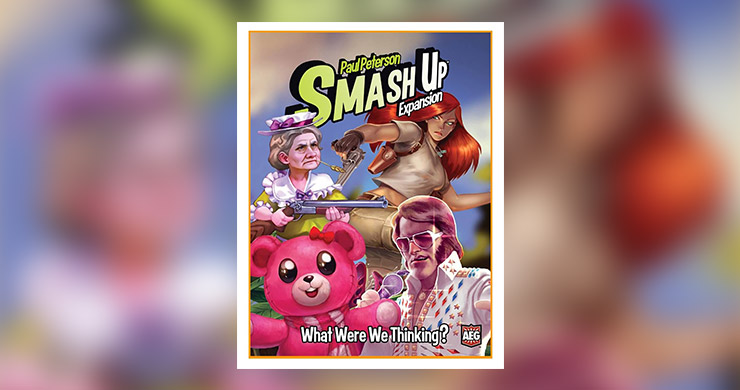 You May Ask Yourselves "What Were We Thinking?" With This New Smash Up Expansion!
Category: Strategy
Age: 12+
45 Min
2 - 4 Players
2017
What Were We Thinking? is the ingenious name of the new Smash Up expansion, which introduces the 50th faction to this nutty game!
This expansion comes with teddy bears, rock stars, grannies and explorers and can be combined with the rest of the Smash Up sets, making up even more lunatic combinations that you will use to smash up your opponents!
Make any combination you like! No one will ask you "What were you thinking?", because everything is possible here…
Smash Up: What Were We Thinking? is due for release in March 2017.