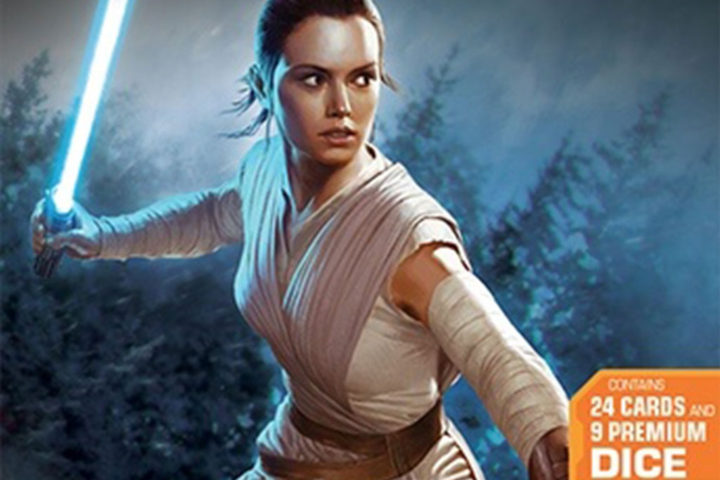 Destiny – The New Card Game for Star Wars Series
Fantasy Flight Games has announced a new game for the Star Wars series, Star Wars: Destiny, a collectable dice and card game. Some of your favorite Star Wars characters will take part in this two-player game and an epic battle with cards and dice will determine the winner!
You build decks with characters from any faction and you use special dice to attack your opponent, defend and manipulate his rolls. You can, also, use a 30-card deck which features events that you can play immediately as a bonus, upgrades that you attach to your hero permanently and support cards, which are like upgrades, but do not get attached to your special characters. Prove your skills, defeat your opponent and claim your destiny!
Star Wars: Destiny is a fast-paced game, with hand management mechanism and dice-driven combats. You should develop an effective strategy and create powerful decks that will enable you to eliminate your opponent's characters.
Star Wars: Destiny features two starter sets, Rey and Kylo Ren, each one with nine dice and 24 cards, and the Awakenings booster packs, each one containing five cards and one premium die. The game is expected to be available in November 2016.
The following two tabs change content below.
Ireth
I got to know the world of board games along with NinjaBoy several years ago. So we both ended up getting hooked on playing, until we finally decided to create this website, so that boardgamers from all over the world will gather around. I am a translator and a copywriter. Making this site, as well as working on it every single day, has been a great experience and we are happy to know that it has brought together people who share the same love for board games. So, choose your character, shuffle your deck and roll your dice, for there are some board game stories here to explore!