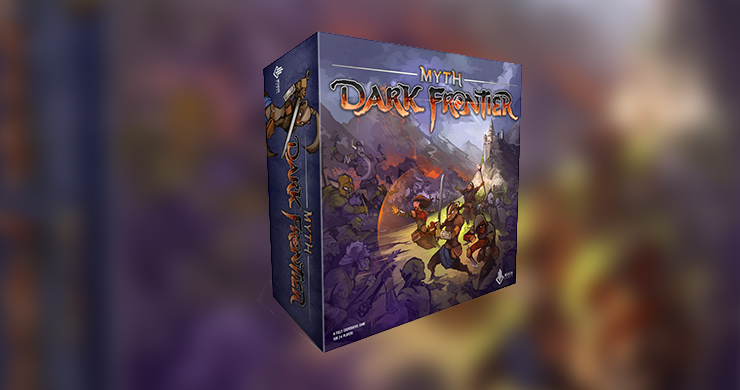 Myth: Dark Frontier – Protect the City from the Darkness…
Category: Thematic
Age: 10+
90 - 180 Min
2 - 4 Players
2017
Myth: Dark Frontier is a cooperative game in which you play as Myth heroes fighting against the legions of Darkness that have laid siege to the citadel of Farrenroc.
The Myth heroes must accomplish many objectives in order to protect the city from the monstrous Darkness that threatens to ravage its walls. They will be able to travel and quest through the lands, fortify strongholds, as well as encounter hidden allies and items.
Each hero has five actions (Travel, Battle, Encounter, Fortify and Quest) three of which are selected so as to be played during the morning, the day or the night phase. All players must work together and plan their actions strategically, so that eventually Farrenroc will not be overwhelmed by despair and corruption. They win the game by either defeating the boss or by completing their final objective.
A quite interesting element of the game is the city of Farrenroc in the center of the board, which is made of several pieces that are removed as the city is gradually destroyed.
Myth: Dark Frontier seems to be skillfully blending adventure with resource management enhancing the game experience. It has been running on Kickstarter and it is already over its funding goal.
Visit the game page to download the rules of the game!
The following two tabs change content below.
Ireth
I got to know the world of board games along with NinjaBoy several years ago. So we both ended up getting hooked on playing, until we finally decided to create this website, so that boardgamers from all over the world will gather around. I am a translator and a copywriter. Making this site, as well as working on it every single day, has been a great experience and we are happy to know that it has brought together people who share the same love for board games. So, choose your character, shuffle your deck and roll your dice, for there are some board game stories here to explore!