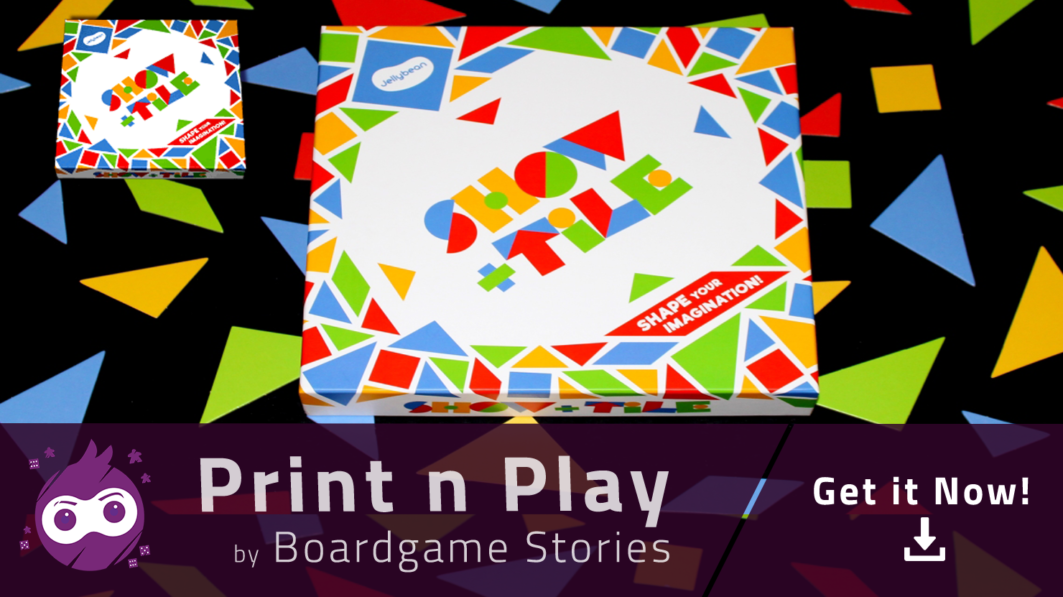 Show & Tile – Print n Play
Age: 8+
20 - 20 Min
3 - 6 Players
2018
 Show & Tile –an extremely easy to teach artistic game which spans all age ranges quite well and offers a unique party game experience full of true fun!
  Pick a word, start building your chosen noun, create the more difficult objects and receive points for guessing what other players have made to win! 
A party game with plenty of replayability and laughing!
 Show & Tile – Print n Play now!
 From the team of Boardgame Stories…
Enjoy!
To unlock the print n play files