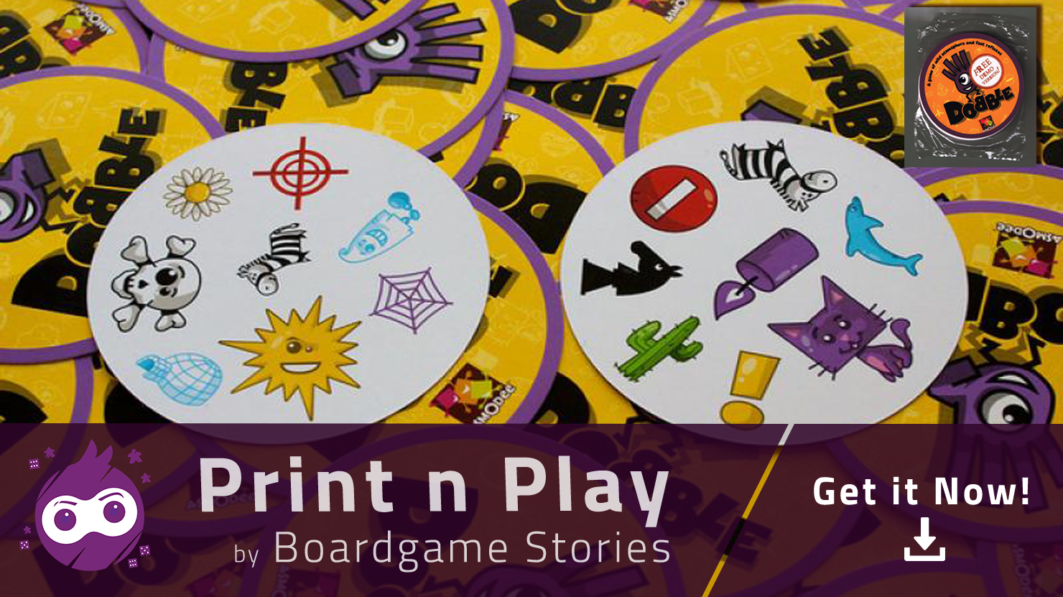 Dobble: Free demo Version – Print n Play
Age: 6+
5 - 5 Min
2 - 8 Players
2013

Dobble: Free demo Version – a demo version of the game Spot it!, that contains two mini games and 16 simplified  cards to play in real time.
Either a small kid or an adult all you need to do is to be fast and precise,  find the symbol, talk quickly and gather the most of the gards (game 1) or
be the person with the least cards (game 2) to be the winner
A card game easy to teach and play!
Dobble: Free demo Version – Print n Play now!
From the team of Boardgame Stories…
Enjoy!
To unlock the print n play files