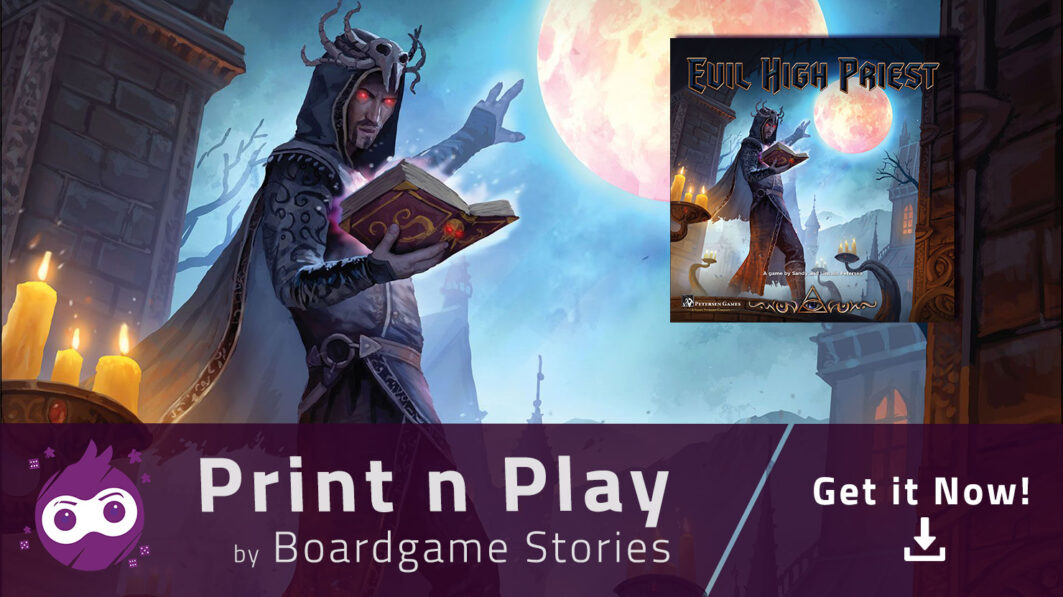 Evil High Priest – Print n Play
Age: 14+
40 - 90 Min
2 - Players
2018

Evil High Priest is a worker-placement game in which the players take the part of priests of a Lovecraftian entity. All players worship the same Great Old One, but they are emphatically not allies. When they awaken their Great Old One, he will decide which among them is the best (based on VPs) and appoint that priest, and that priest only, to be the High Priest, who wins.
The game contains cards, cardboard tokens, and multiple different boards – each player has an inner sanctum, plus a priest board to manage his sect. In addition there is a town board, representing Lovecraft country; a ritual board, representing magic spells; and a cult board, representing the Great Old One you seek to release.
Evil High Priest – Print n Play now!
From the team of Boardgame Stories…
Enjoy!
To unlock the print n play files