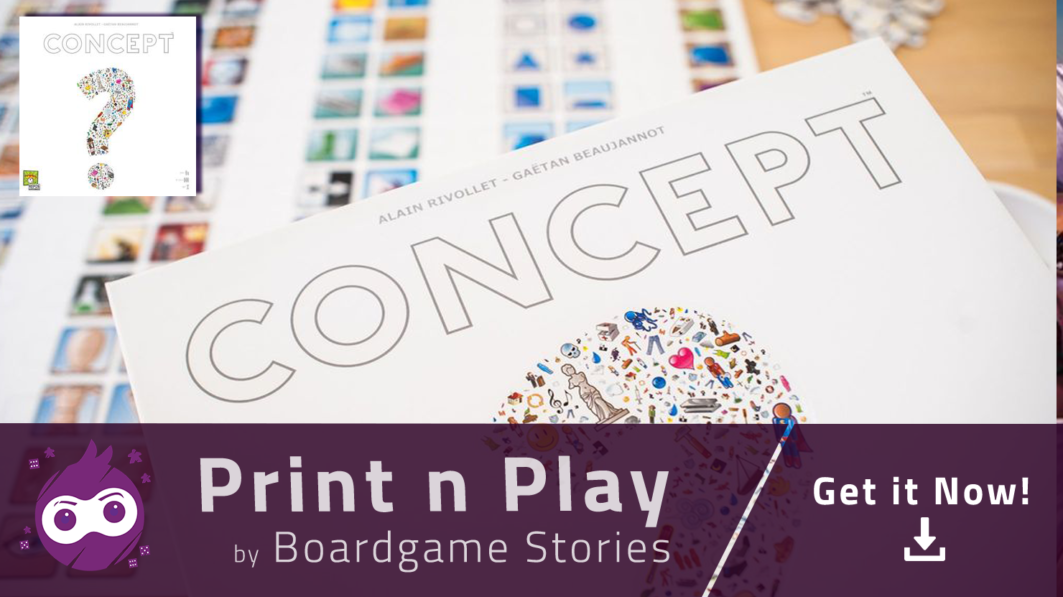 Concept – Print n Play
Age: 10+
40 - 40 Min
1 - 12 Players
2020

Concept is a party card game in which each player tries to be the first to guess as many correct answers as possible.
To win think out of the box to combine the clues, try not to be eliminated by guessing wrong and prepare yourself for a really enjoyable couple of hours. 
Deduction Party Game for Family and Friends!
Concept – Print n Play now!
From the team of Boardgame Stories…
Enjoy!
To unlock the print n play files