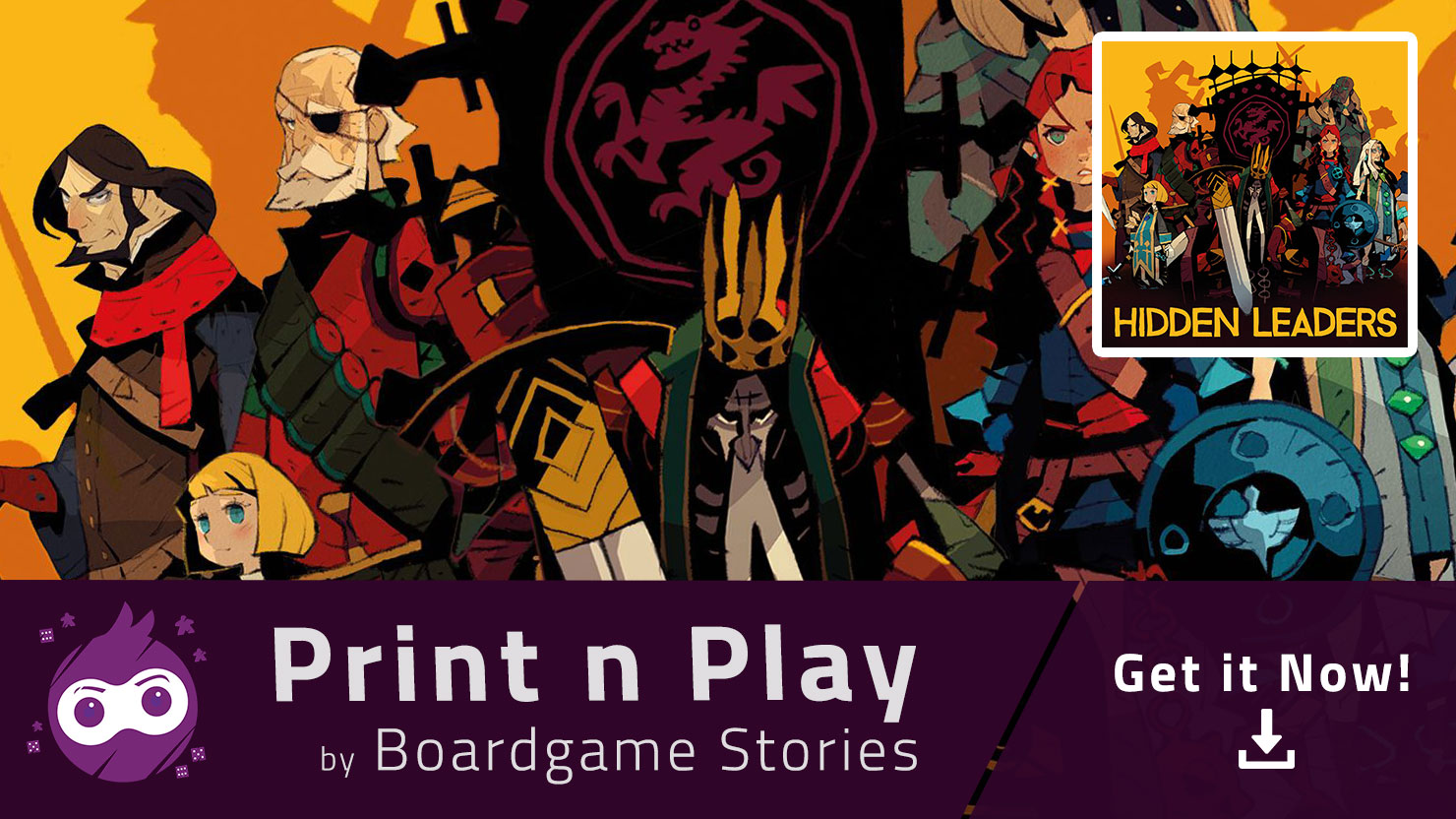 Hidden Leaders- Print and Play
Age: 10+
20 - 40 Min
2 - 6 Players
2022
Designers: Andreas Müller, Markus Müller (II), Raphael Stocker
Artists: Satoshi Matsuura
Publishers: BFF Games, Board Game Circus, Bumble3ee Interactive, Galakta, Gam'inBIZ, Geekach Games, Grimfield Games, Little Rocket Games, Lotus Frog Games, Matagot, Meeple On Board, Reflexshop

The island of Oshra is in turmoil. Following the death of the Emperor, the conflict between the Hill Tribes and the Imperial Army escalated. While the Water People try to maintain balance between the old rivals, the Undead aim to escalate the war. All hope rests on the six children of the Emperor: Who of them will claim the throne?
This Print & Play lets you play Hidden Leaders by yourself. The zip file contains the material needed to play the game!
From the team of Boardgame Stories…
Enjoy!
To unlock the print n play files